A shares set to rise
Share - WeChat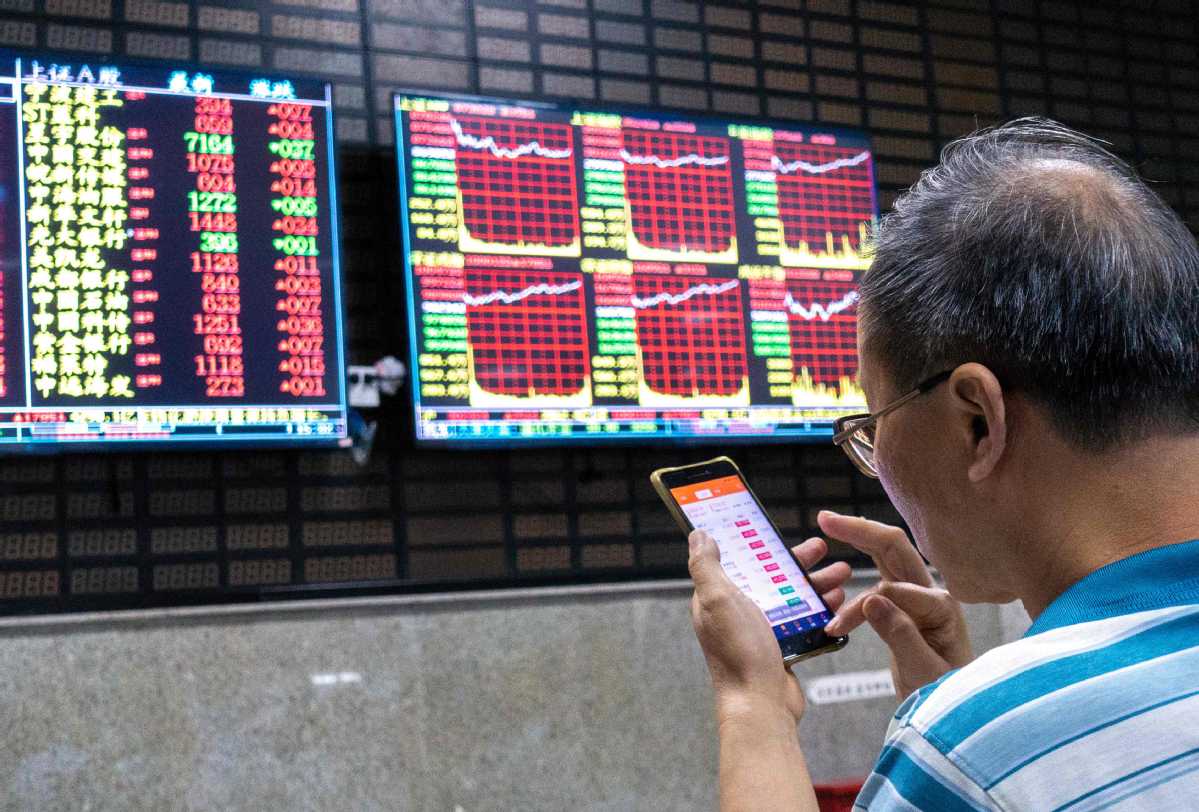 Firms' average net profit growth rate seen at 35-40%; finance, infra in focus
There is high chance for the benchmark A-share indexes to rise after the seven-day National Day holiday, given companies' improving profitability, adequate market liquidity and stabilizing external markets, market oracles said.
Xun Yugen, chief strategist of Haitong Securities, wrote in a report released on Thursday that there is still room for A-share indexes to rise further in the following months.
While listed companies reported improving return on equities in the first three quarters and the market has been seeing continued capital inflow, only minor increases have been seen in the index readings, which can be largely attributed to tightening government policies in certain sectors.
The average net profit growth rate of A-share companies will reach between 35 percent and 40 percent this year, helping the major indexes to move further up. Financial and infrastructure sectors will lead the growth, followed by consumption companies, according to Xun.
The A-share market has seen high trading activity over the past month, which should prove a long-term propeller, said Xu Dong, chief investment officer of Shanghai Hongshang Asset Management.
Liquidity in the A-share market has been healthy with the combined trading volume at the Shanghai and Shenzhen bourses exceeding 1 trillion yuan ($155 billion) for more than 40 consecutive trading days till the start of the holiday.
Over 29.5 billion yuan of capital has flowed into the A-share market via the stock connect program between Shanghai, Shenzhen and Hong Kong in September.
Shi Bo, vice-general manager of Southern Asset Management, said that China's carbon neutrality goal may limit supply of some resources and exert some cost pressure on companies in the middle of the industry chain. But companies that are able to assimilate and transform the cost pressure will stand out and churn out long-term profits for investors.
Internet, consumption and medical sectors will promise stable profits in the mid to long term, which investors should keep a close eye on. Investors should also watch closely any breakthroughs in the semiconductor sector, smart applications in automobiles and the internet of things, which will generate substantial profit in many months to come, he said.
The Hang Seng Index in Hong Kong rose 3.07 percent on Thursday to 24701.73 points. The Hang Seng Tech Index, which tracks the 30 largest technology companies listed in Hong Kong, surged 5.21 percent.
Meanwhile, on Wednesday, the Dow Jones Industrial Average rose 0.3 percent, Nasdaq climbed 0.47 percent and the S&P 500 gained 1.73 percent, its biggest daily rally since February. The technology sector helped boost the US stock market, with gargantuan companies such as Microsoft, Amazon and Google all seeing their share prices rise by more than 1 percent on Wednesday.
On the other hand, much progress has been made for the highly anticipated Beijing Stock Exchange, which is planned to boost innovation among Chinese small and medium-sized enterprises. The bourse has run a technical test on Sept 25 to get market players ready for its trading commencement, with another one due to take place on Saturday, a sign that the new bourse may kick off trading in the near future, experts said.
Xiao Chunan, executive director and sponsor representative of the China Renaissance Securities' investment banking department, said while the tests will help address any technical problems regarding trading commencement, the upcoming market opening still awaits the release of detailed rules regarding IPO review, continuous supervision and other key aspects.
Having finished soliciting public opinions on the rules of listing, trading, member management and issuance review, the BSE is ready to release other supporting rules, and preparations for trading commencement are in full swing, the bourse said.